Zendaya, who won a best actress award for her work in Euphoria at the 2023 Golden Globes, wasn't present at the Jan. 10 event. Learn why she was absent.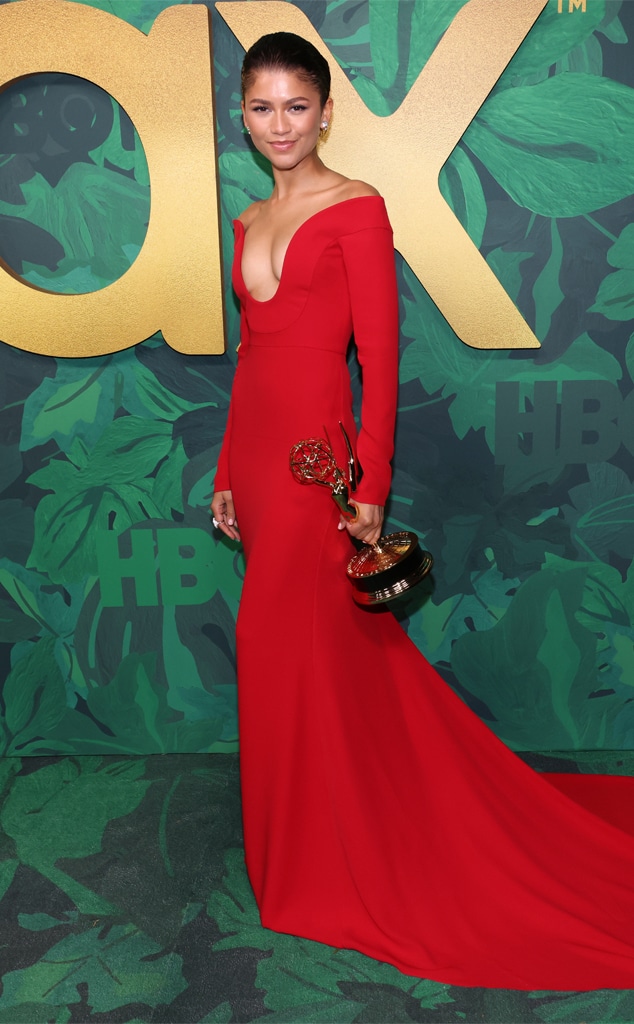 Tonight, Zendaya is somewhere on the globe—just not at the Golden Globes.
At the Jan. 10 ceremony, the star nabbed the Best Performance by an Actress in a Drama Television Series trophy for Euphoria. However, she wasn't there to accept the award.
As for why she was absent? Jay Ellis, who presented the trophy alongside Glen Powell, noted that Zendaya has a lot on her plate.
"Zendaya couldn't be with us tonight," Jay explained on stage. "So, we are going to accept this award on her behalf. She's busy, she's working, y'all. It's a good thing."
It was stiff competition for the coveted category. Other contenders for the award included Emma D'Arcy for House of the Dragon, Laura Linney for Ozark, Imelda Staunton for The Crown and Hilary Swank for Alaska Daily.
Of course, this is not the first time Zendaya has been recognized for her work on the series, which she has both starred in and executive produced. In 2020, Zendaya nabbed her first Emmy in the Outstanding Lead Actress in a Drama Series category for playing Rue. Two years later, the 26-year-old took home the same award for the same role.
During her 2022 Emmy acceptance, Zendaya shouted out the show's cast and crew for allowing Euphoria to be "such a safe space to make this very difficult show."