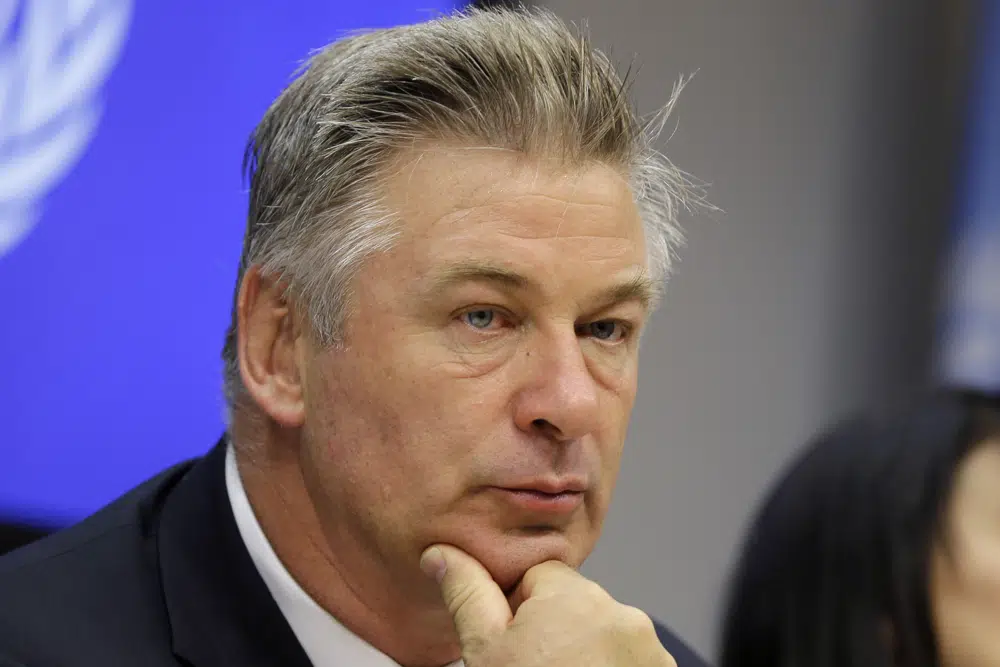 SANTA FE, N.M. (AP) — A Santa Fe district attorney will announce Thursday whether charges will be brought in the fatal 2021 film-set shooting of a cinematographer by actor Alec Baldwin during a rehearsal of the Western "Rust."
Santa Fe District Attorney Mary Carmack-Altwies said a decision will be announced Thursday morning in a statement and on social media, without public appearances by prosecutors.
"The announcement will be a solemn occasion, made in a manner keeping with the office's commitment to upholding the integrity of the judicial process and respecting the victim's family," said Heather Brewer, a spokeswoman for the district attorney's office.
Cinematographer Halyna Hutchins died shortly after being wounded by a gunshot during setup for a scene at the ranch on the outskirts of Santa Fe on Oct. 21, 2021. Baldwin was pointing a pistol at Hutchins when the gun went off, killing her and wounding the director, Joel Souza.
Santa Fe County Sheriff Adan Mendoza, who led the initial investigation into Hutchins' death, described "a degree of neglect" on the film set. But he left decisions about potential criminal charges to prosecutors after delivering the results of a yearlong investigation in October. That report did not specify how live ammunition wound up on the film set.