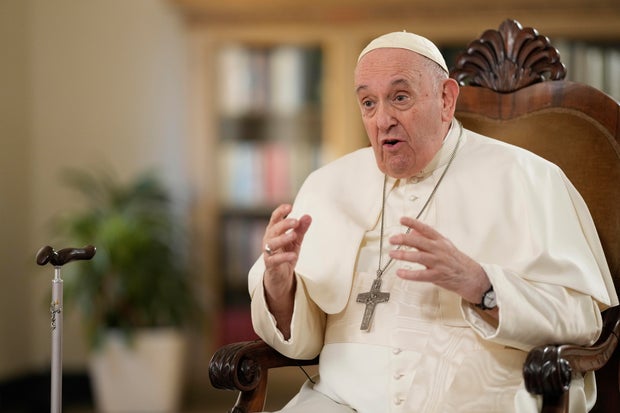 Rome — Pope Francis has called laws criminalizing homosexuality as fundamentally "unfair," making it clear that in the mind of the leader of the Catholic Church, "being homosexual is not a crime."
The pontiff addressed discrimination against the LGBTQ community, his own health and future plans, and the passing of Pope Emeritus Benedict XVI, among other things, in a wide-ranging interview with The Associated Press published Wednesday.
"We are all children of God, and God loves us as we are," he told AP reporter Nicole Winfield at his Vatican residence.
Francis reiterated, however, church teaching that engaging in homosexual activity is sinful.
"It's a sin," Francis said, adding: "Let's make the distinction first between sin and crime."
Significantly, the pope clarified that discriminating against others was also sinful, saying: "It's also a sin to lack charity with one another, so what about that?"